Top image credit: Flickr / Pittaya
Singapore might be celebrating its 52nd birthday tomorrow, but it also happens to be a public holiday. As such, friends and families across the island will gather in front of or near television screens; some enthusiastic, some reluctant, but all equally invested in having as much fun as possible.
To add to the festivities, we came up with a simple drinking game (alcohol not included). For those who don't know how it works, just drink when one of the below happens.
Whether you take a sip or a shot, we guarantee you will be hungover all the same come Thursday morning.
So here goes: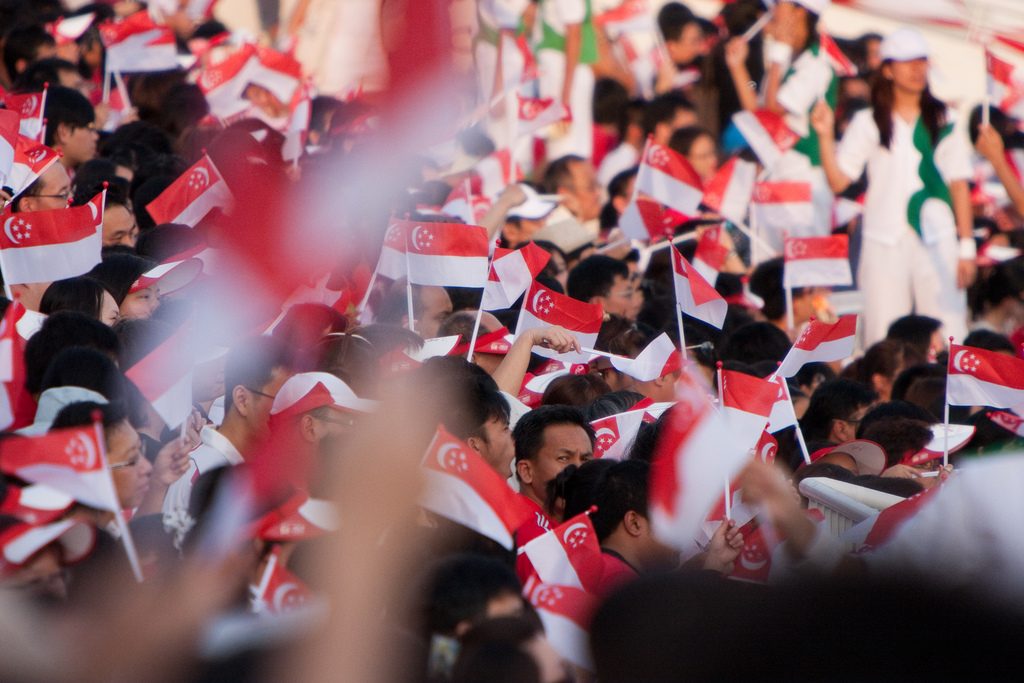 Drink when …
1. Someone says, "I'm too old for drinking games like this."
2. Someone in the crowd is not wearing red or white
3. You spot a temporary Singapore flag facial tattoo
4. Emcees talk about 'racial harmony'
5. The Kallang Wave happens
6. A minister waves to the crowd
7. Prime Minister Lee Hsien Loong snaps a picture
8. The camera pans to Marina Bay Sands, the Merlion, or the Singapore Flyer
9. The camera pans to a nuclear family
10. The camera rotates between CMIO audience members
11. The camera pans to an audience member who starts waving back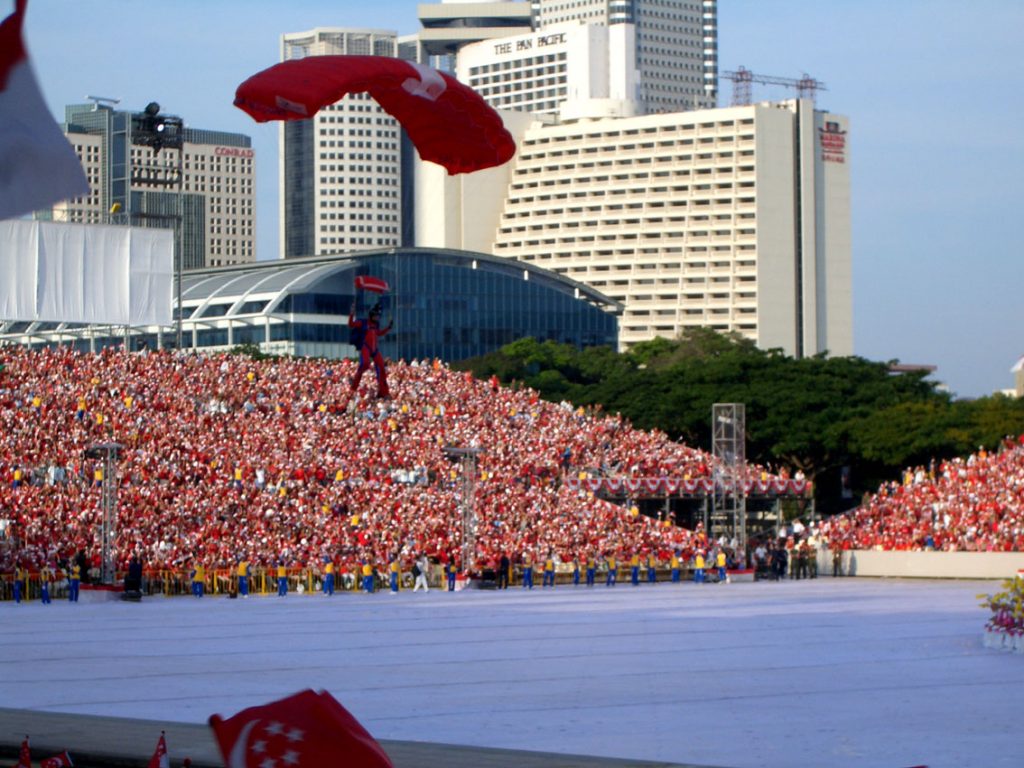 12. Each Red Lion makes a successful landing
13. The person next to you stands during the National Anthem
14. The person next to you stumbles on the words for the pledge
15. You spot someone using his phone during the national anthem
16. You spot an MP not singing the National Anthem
17. You spot an MP not reciting the pledge
18. MPs take a group selfie
19. The parade commander shouts, "Sedi-A!"
20. The Terrexes roll out
21. President Tony Tan stops to speak to someone during his military inspection
22. President Tony Tan gives his permission for the parade to continue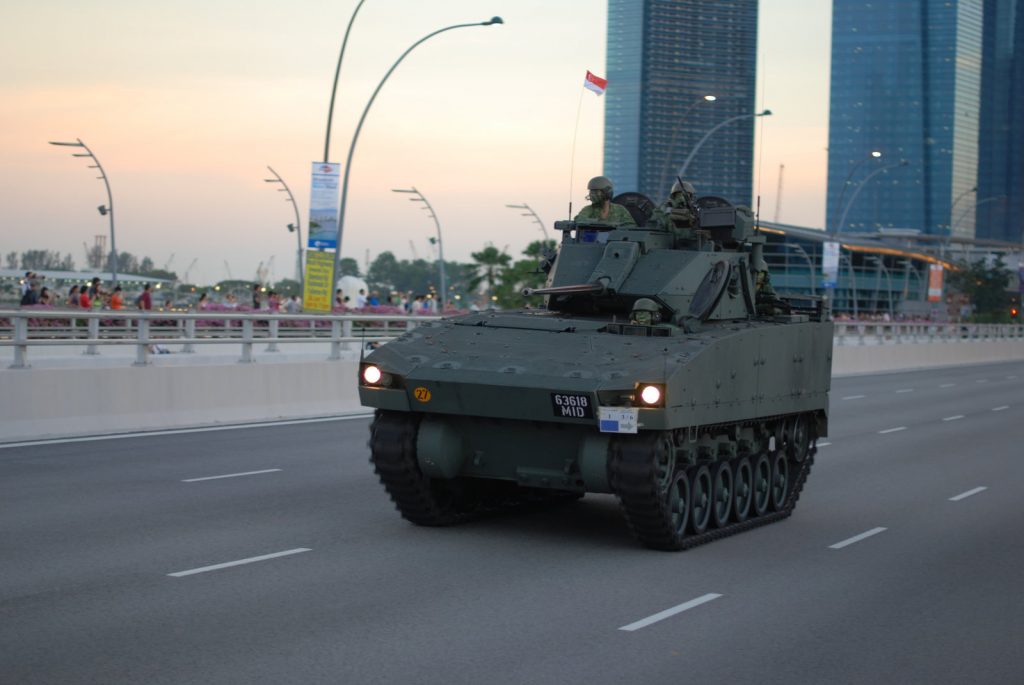 23. You think to yourself, "It was so much better last year when …"
24. You ask yourself, "Is this ever going to end?"
25. The person next to you says, "Wow."
26. The person next to you says, "So-and-so's cousin is in the parade this year." (or words to this effect)
27. Your Dad says, "When I was your age, they all force us to take part in the parade you know!"
28. Someone says, "Spend so much money on (this) for what?"
29. Someone says, "All this wouldn't have been possible without Lee Kuan Yew."
30. Someone says, "Can you call me when the fireworks start?"
31. Someone says, "If the parade commander screws up, his career is over."
32. Camera zooms in on performer who looks like they would rather be somewhere else
33. The song 'Home' plays and you automatically mouth the words
34. Someone tries to convince you why 'Home' is the best NDP song of all time
35. This year's NDP theme song comes on and you involuntarily cringe
36. You involuntarily cringe for any other reason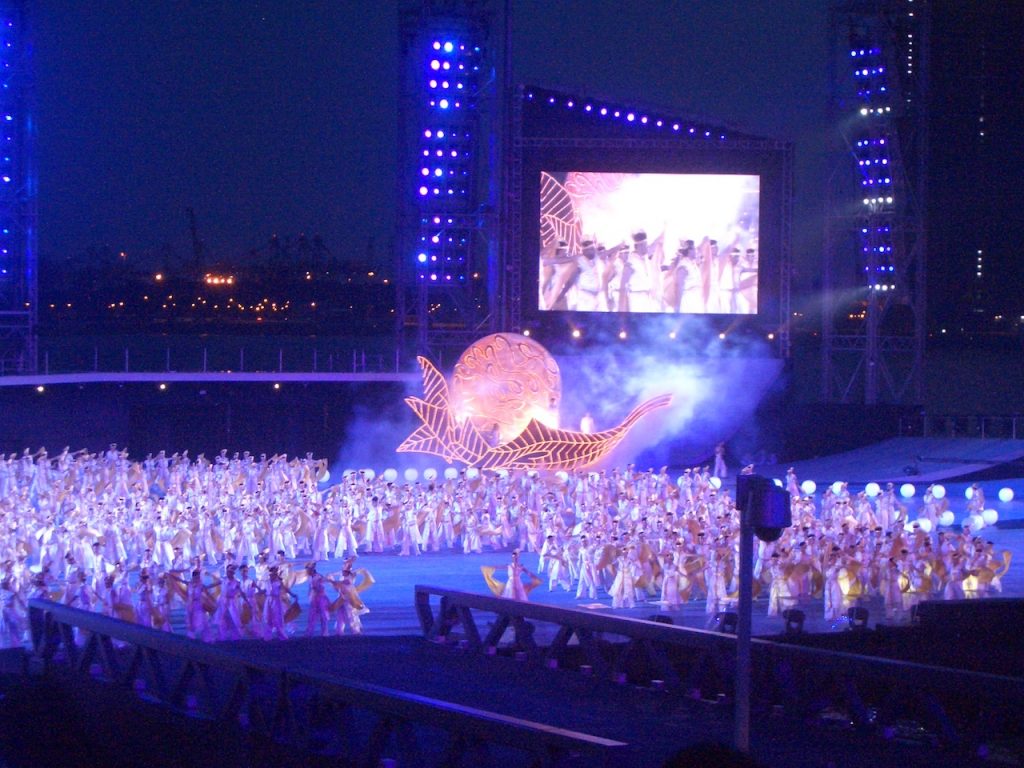 37. You hear the word 'Singapore' regardless of context
38. You hear the word 'Together' regardless of context
39. You hear the phrase 'World class'
40. You hear the phrase 'Singapore has come a really long way …'
41. You hear the phrase 'Our forefathers …'
42. You spot Joseph Schooling
43. You spot someone you know in the audience/contingents/performers
44. Dancers or performers create the SG52 formation
45. Broadcasting of National Day celebrations in other parts of Singapore begins
46. The announcement is made to tune in to the upcoming National Day Rally
47. A family member says, "NDP these days very hip …"
48. Someone suggests balloting for NDP tickets next year
49. When it's the President's bedtime and he shakes everyone's hands before leaving
50. The person next to you asks, "Why is tomorrow not a public holiday?"
51. Fireworks go off.
52. The parade ends and someone says, "Shit man, I'm so glad I'm not in Marina Bay right now."
Bonus round:
'Madame President' is mentioned by accident.
You spot S.R. Nathan or Lee Kuan Yew smiling down from the clouds
You hear 'vigilance', 'resilience', or 'enhanced security measures'