Singapore vs Philippines: When Social Media is a Social Mirror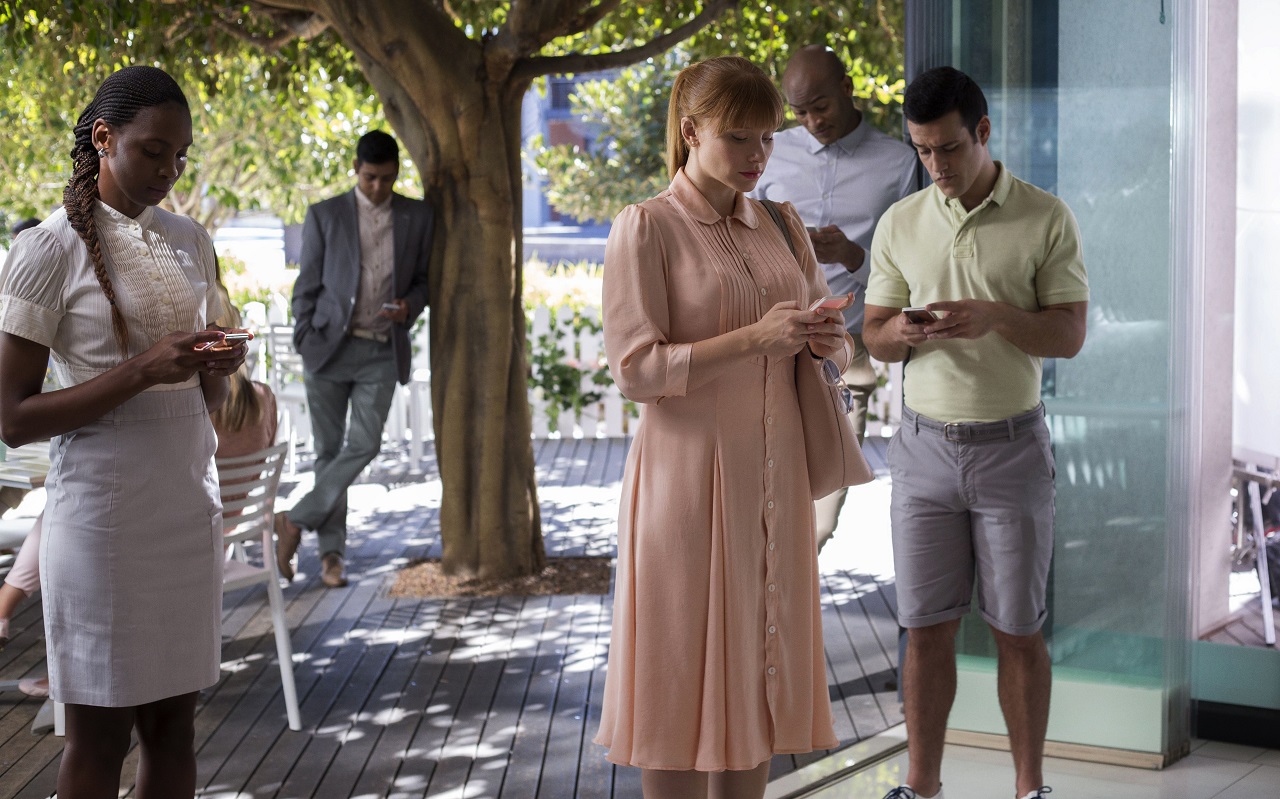 Singaporeans love to complain, and nowhere is that behaviour more tangible than on social media. 
It's even more apparent when we compare our social media behaviour to another country's, especially one noticeably more courteous, cheerful and positive.
We're referring to the Philippines, the social media capital of the world. 
Where Singaporeans get flak for being self-entitled and full of complaints, Filipinos are well-known for their sunny and helpful disposition. Often, these stereotypes show up online too. Are these simply exaggerated caricatures? Or does our negative behaviour on social media accurately reflect our behaviour irl?
For this piece, we trawled the Facebook pages of McDonald's Singapore and the official Jollibee page to observe the contrasting social media behaviour of the two countries. The results were discouraging, albeit unsurprising.
For starters, both pages had no shortage of extreme comments:


While a miscommunication filled McDonald's commenter Kevin "with outrage" and made his weekend "so enjoyable", Jollibee commenter Angela swung the other extreme. She expressed emoji-filled longing and dismay that Jollibee was located far away from her.
Comments on menu items were also a given. The McDonald's Singapore page was replete with gripes about food quality. On the contrary, Jollibee received genuine support from their commenters on their menu: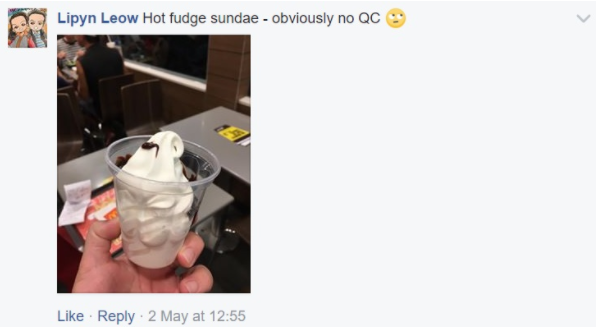 Both pages also received a large amount of requests from commenters. The sort of requests on McDonald's Singapore's page? Hangry, dissatisfied customers asking for old food items to be brought back ("50c vanilla cone") or complaining about unwarranted or unchanging prices ("so nothing special?").  Jollibee commenters, however, mostly requested for a Jollibee outlet in their country of residence:


Of course, social media behaviour can't speak for everyone in the country, but it is telling. It may not be a whole reflection, but it reinforces both negative and positive stereotypes, and in doing so, informs the larger cultural context. For example, the positivity of Filipinos on social media supports what we know about their top-notch service standards. It's no coincidence that a large number of the service staff in high-end restaurants in Singapore are Filipino.
"Filipinos mostly share positive, happy things on social media, such as funny articles on 9gag or Buzzfeed or uplifting quotes. They feel immense pride for anyone admirable, especially if they have Filipino heritage. Singaporeans also share funny things, but their content tends to be more serious and covers social issues," says Jasmine S, a Singaporean-Filipino who works in social media communications.
Filipinos' light-hearted sharing might mean there is less reason and opportunity to air one's frustrations publicly, like Singaporeans do. Discussing social issues is perfect breeding ground for complaints. But what drives this overall positive social media behaviour?
The key here, I believe, is gratitude. And not just being ordinarily thankful for what one has – Filipinos are arguably the epitome of being grateful and gracious.
Jasmine shares that gratitude (pasasalamat) is a core value in Filipino households. "It stems from Christianity. The nation is 86% Catholic and religious teachings have been instilled from a young age."
She further explains that there is also a debt of gratitude culture (utang na loob) intrinsic to the Filipino way of life. The Filipinos have a strong sense of community, so there exists an importance and obligation to return favours. One's success is often attributed to people who have helped along the way. Utang na loob ensures this gratitude pours into every stage and aspect of life, including one's social media habits.
Our complaints seem to stem from a deeper malaise
Gratitude also opens hearts and minds, making one more open-minded and accepting on social media chatter. Most recently, social media listening tools indicated that the Philippines had
no issue with Beauty and the Beast's gay character
, while Singaporeans expressed outrage over the movie's negative influence on children.
That said, while this culture of gratitude explains why Filipinos are gracious social media users, it does not exactly explain why Singaporeans aren't. Our complaints seem to stem from a deeper malaise.
Despite ranking significantly higher than Philippines (26th versus 72nd) in last year's Happiness Index, indicative of Singapore's progressive and prospering economy, Singaporeans have not necessarily translated this economic success into positive individual behaviour.
Some have posited that Singaporean grumpiness stems from general job dissatisfaction. This comes after a survey targeting Southeast Asian workers showed Filipinos ranked first in job satisfaction, while Singaporeans came in last. Could the countries' respective job satisfaction rankings influence their general outlook on life, and hence, inform their behaviour on social media? Probably.
But this is not to say that Singaporeans are not grateful for what we have, it's just that we have trouble being gracious when interacting in public. From the social media comments we leave on facebook pages, one might think we're in a competition for most miserable country, but we should let our social media behaviour remind us that there's no need to win this one.