Photography by the author.
It's 6.30 PM, and long queues have formed at two shops below a block of flats in Boon Keng.
One of them is a McDonald's, a symbol of capitalism and the most convenient place to get dinner after work.
The other is a Singapore Pools outlet, an intrinsic part of Singapore's society that also represents the population's collective aspirations of a Singaporean dream.
This branch in particular is popular with not just elderly residents, but those working in the industrial buildings nearby who have made a detour here before heading home. It's after all just a one-minute walk from the train station.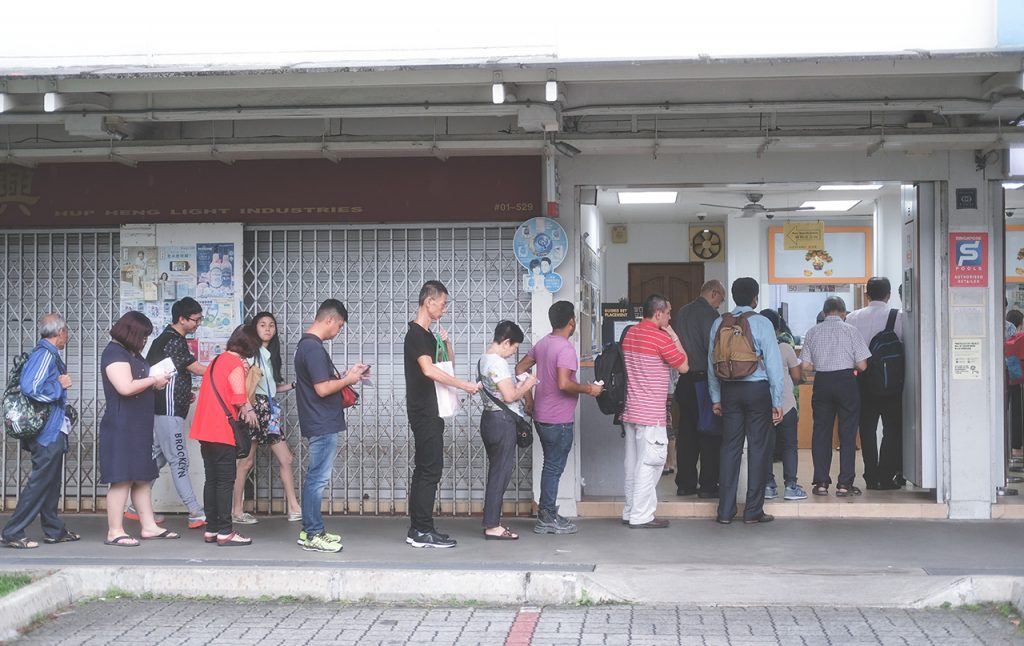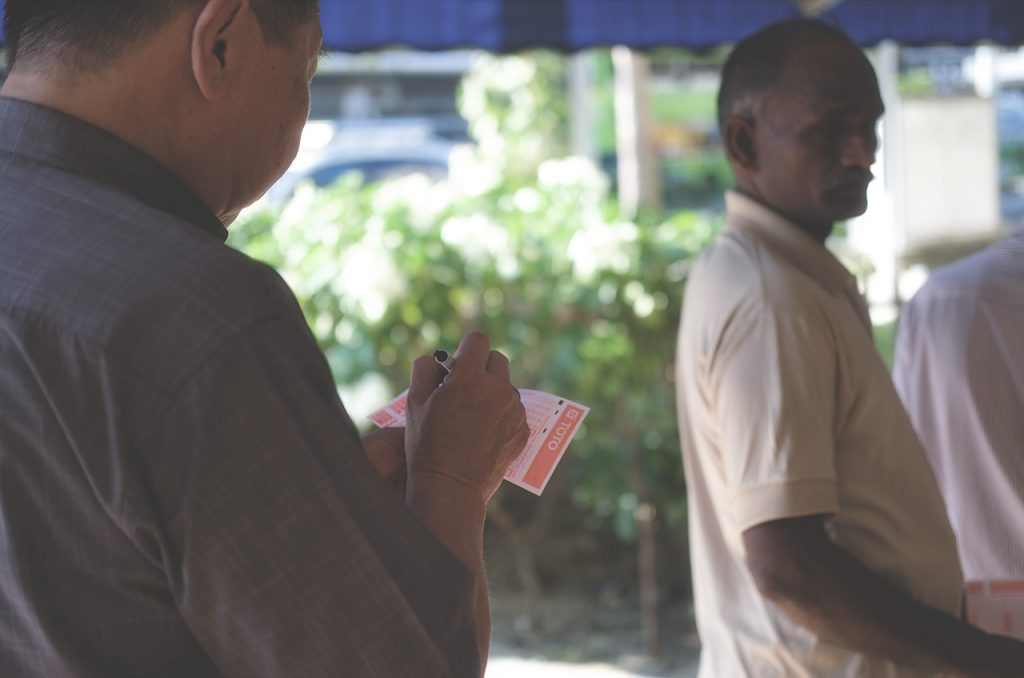 Tan Wee Fong Trading is no ordinary lottery ticket shop. According to the punters
'
history books
, someone has won the top TOTO prize here every year. Last year, the winner walked away with close to $4.5 million thanks to the numbers simply assigned by the machine.
The jackpot prize this time round is $2.4 million. Coupled with the sports betting craze fuelled by the ongoing World Cup, this Singapore Pools outlet has attracted even larger crowds than usual. The fast-moving queue frequently extends to the corridor outside, and I estimate a hundred people have already come to the shop within the hour.
As they wait in line, a dozen questions and scenarios on how they would spend their winnings run though their minds like the spinning reel of a slot machine.
Cashier screens display bets ranging from a casual $7 to a resolute $200. Gambling is indeed a brisk business in Singapore.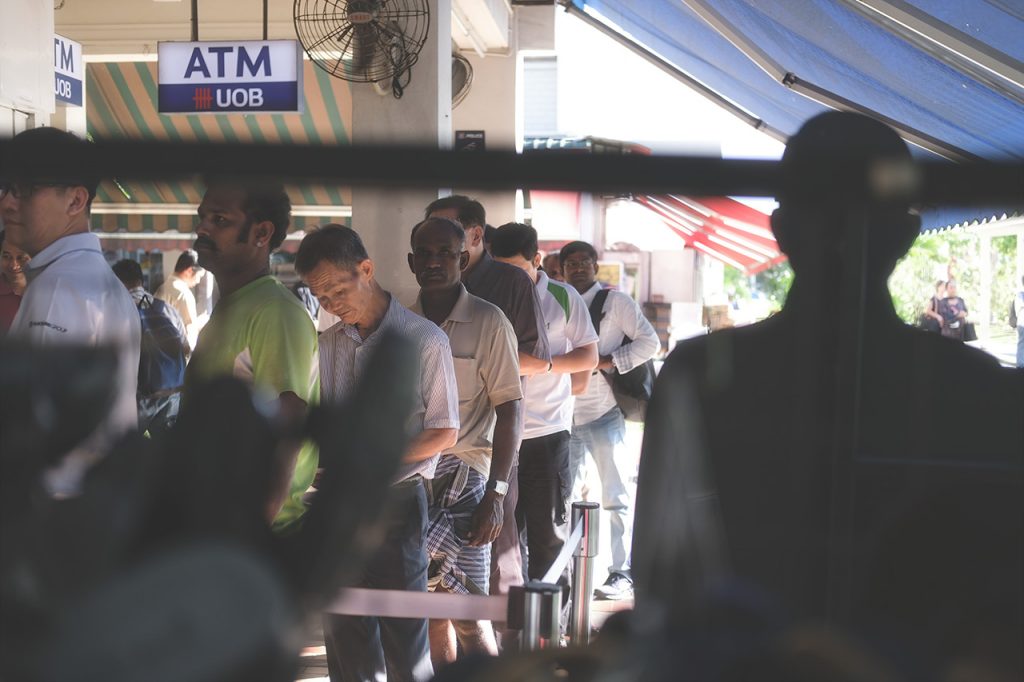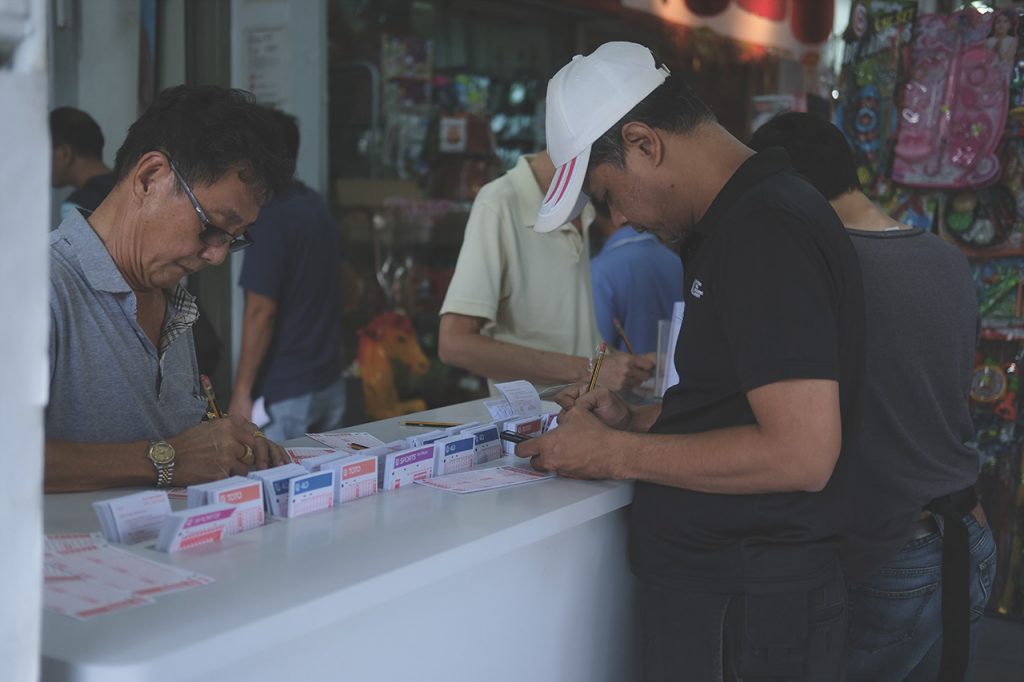 I ask Mr Tan, a 60-year-old regular at Tan Wee Fong Trading, about the bets he
'
s made on this day. He has a wad of six to eight slips in his hand, two of which are TOTO tickets and the rest football bets.
"I just buy for fun. It's really quite hard to strike TOTO," he tells me in Mandarin. "If you have money, you can bet more and pick your own numbers. But if not, better not buy at all." He reveals he has spent close to $70 on his tickets.
When I ask if he's won at this "lucky" outlet before, considering its long history of winners, he shrugs and says, "Can la, small money only," without going into specifics. He laughs with a hint of cynicism at my suggestion of hitting the $2.4 million jackpot. "It's best not to think so much when you buy."
Madam S, a resident in her 70s who has lived in this Boon Keng estate for more than 30 years, smiles when I mention the good fortune that Tan Wee Fong Trading brings. "I usually win 4D and TOTO prizes once a month, and the biggest that my husband won was $2,000. This place is quite good."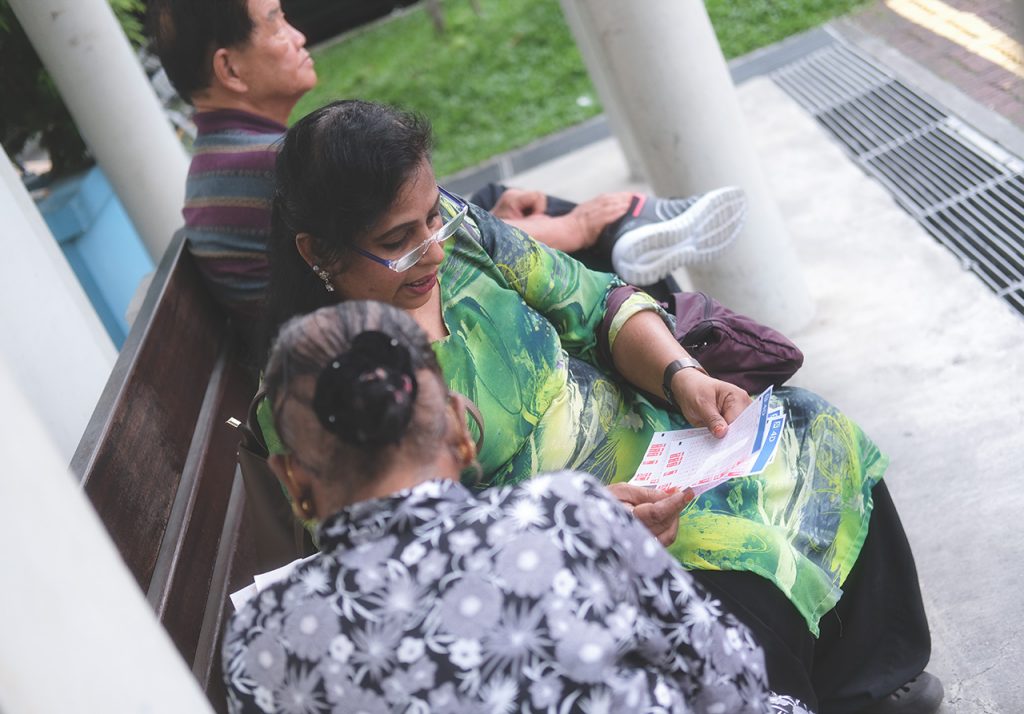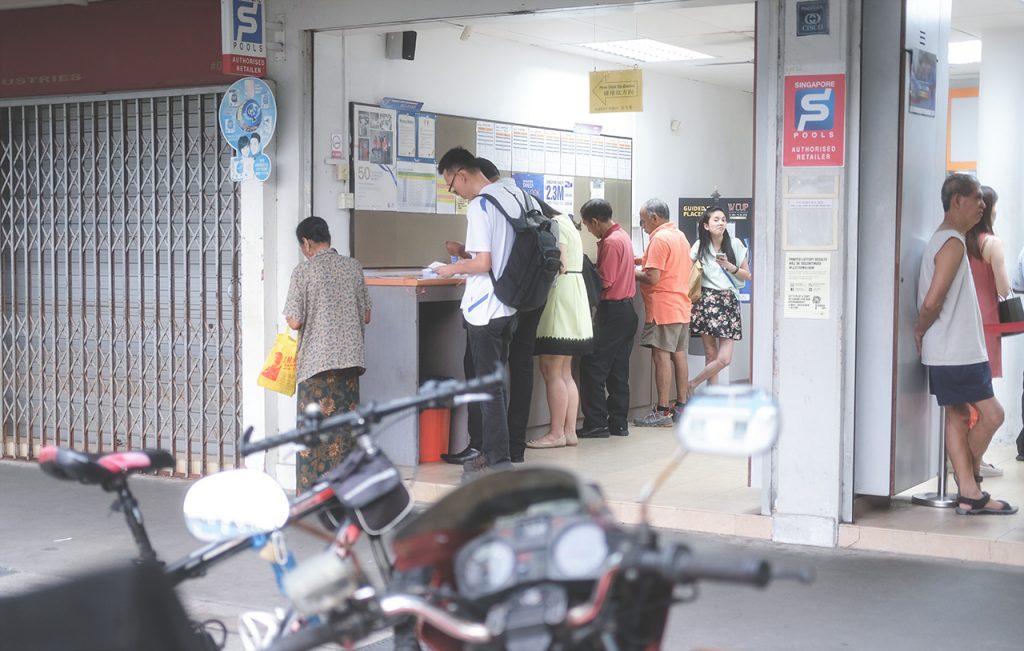 While we chat, I spy from the corner of my eye Mr Tan returning to the shop once again to fill out another betting form. Perhaps he
'
s feeling lucky tonight, or he
'
s received a tip about the upcoming World Cup match. Or both.
As he shades the boxes with a pencil like a student marking his answers on the optical answer sheet, another middle-aged man arrives at the shop and approaches him.
"Have you bought (your bets) already?" Mr Tan asks.
"I'm going to buy now," his friend replies. "Can South Korea win tonight?"
"Don't be crazy," Mr Tan warns him. "Just go with Germany, it's a safe bet."
Later that night, the 2014 champions would go on to lose to the Asian team 2-0, and would be knocked out of the tournament. Somewhere in Boon Keng, there was at least one person cursing at the unlikeliest of sporting results.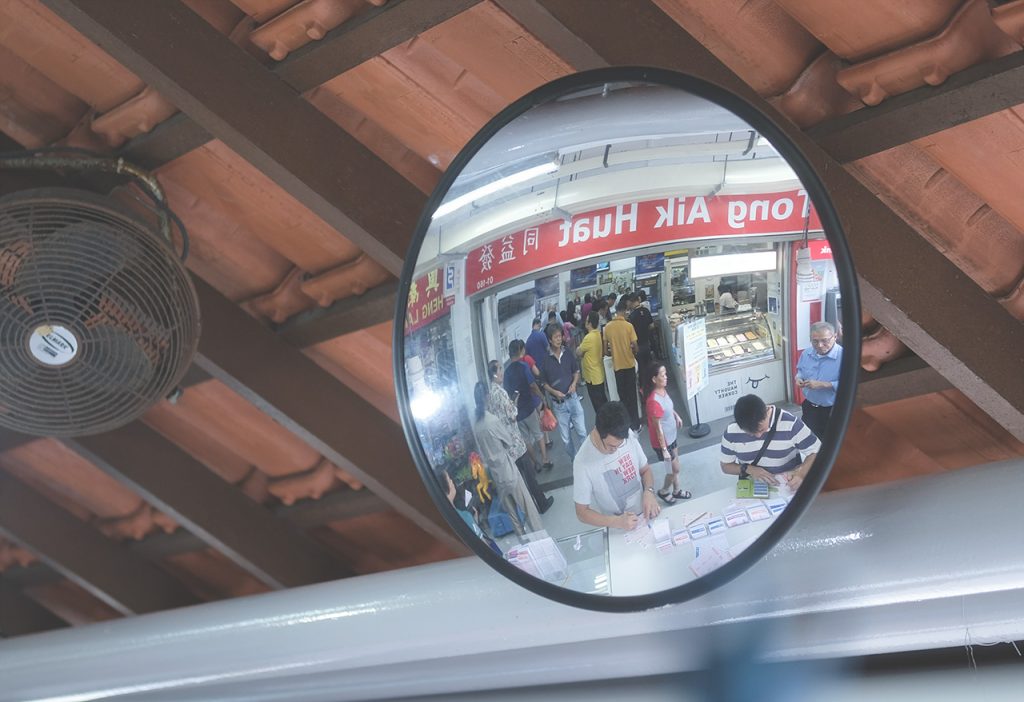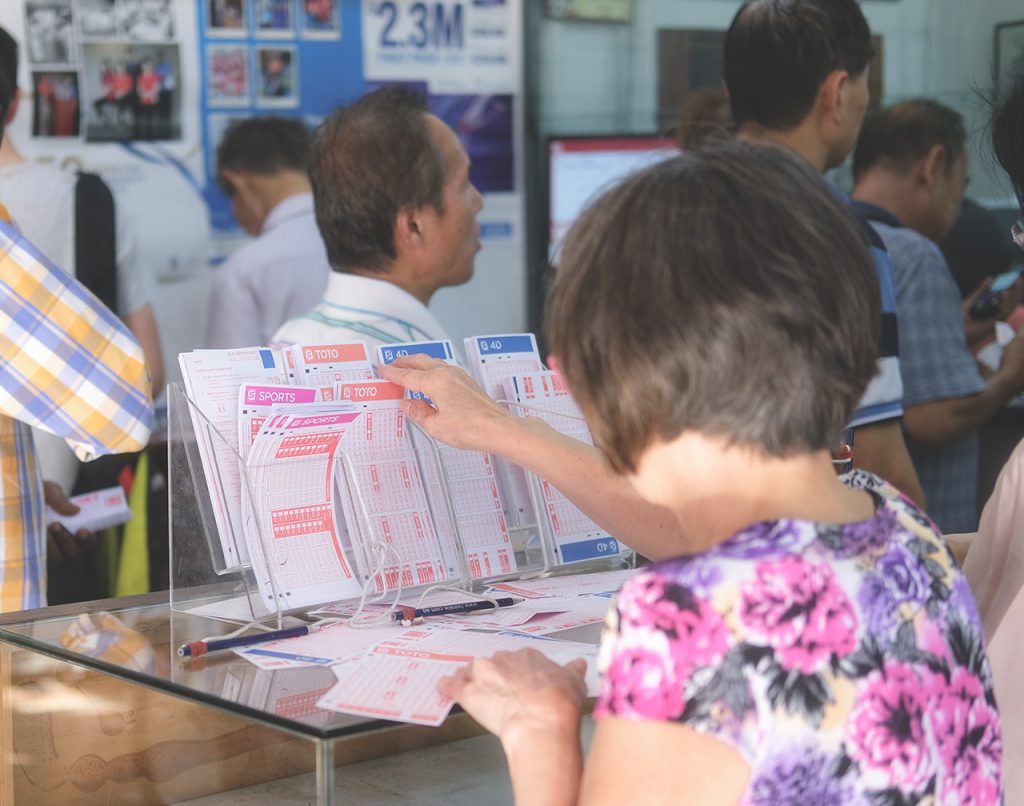 It
'
s been 50 years since the establishment of Singapore Pools
–
a move by the government to stamp out illegal gambling. TOTO and 4D are now synonymous with Singaporean life, both in the literal and figurative sense. Whether it
'
s Chinese New Year, having your car rear-ended by another vehicle, or getting shat on by one of those pesky birds hiding in the trees along Orchard Road, the appropriate course of action is always to head to Singapore Pools, even if you are the least superstitious.
Plenty of people still fancy their chances even if the odds of winning the top prizes are extremely low. It's a one-in-14-million chance to get all six TOTO numbers in a ticket, while the odds of striking the top four-digit combination are slightly better at one in 10,000.
To put this in perspective, you're more likely to get struck by lightning (one in 286,000 in a year) than to strike the top two TOTO prizes. If you're gunning for a windfall, you actually stand a better chance hitting a royal flush in poker with the odds of one in 650,000.
But considering that the two casinos in Singapore have imposed a $100 entry levy for local gamblers, becoming a poker player like Matt Damon's Mike McDermott in Rounders isn't a realistic ambition. So TOTO and 4D are still the most accessible to the common man in search of a quick buck. You only need to forgo one McDonald's meal for your swing at Lady Luck.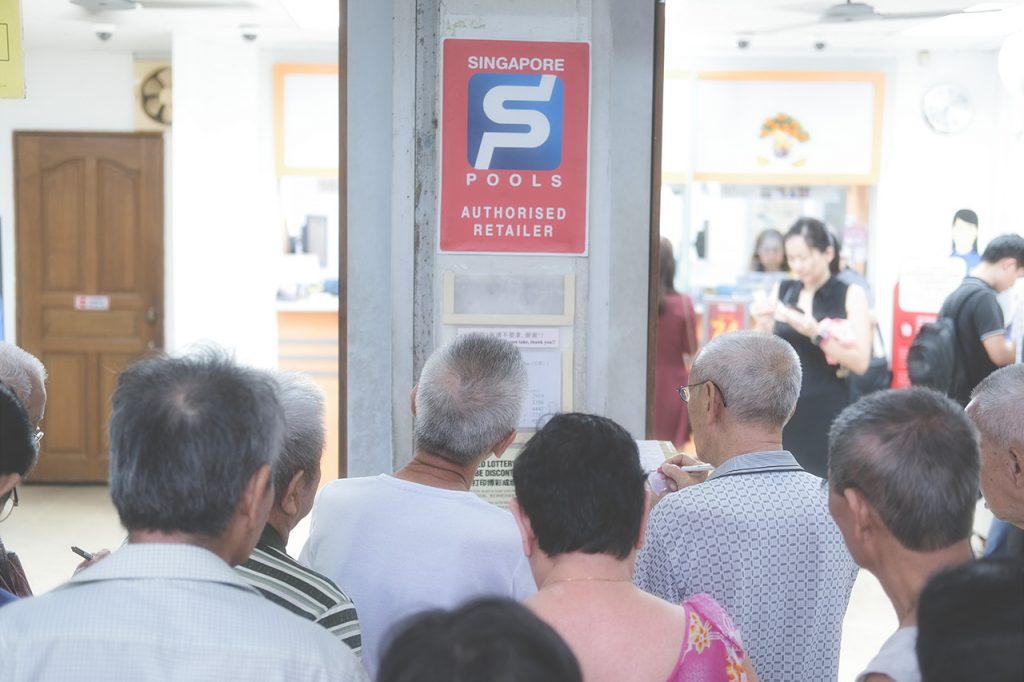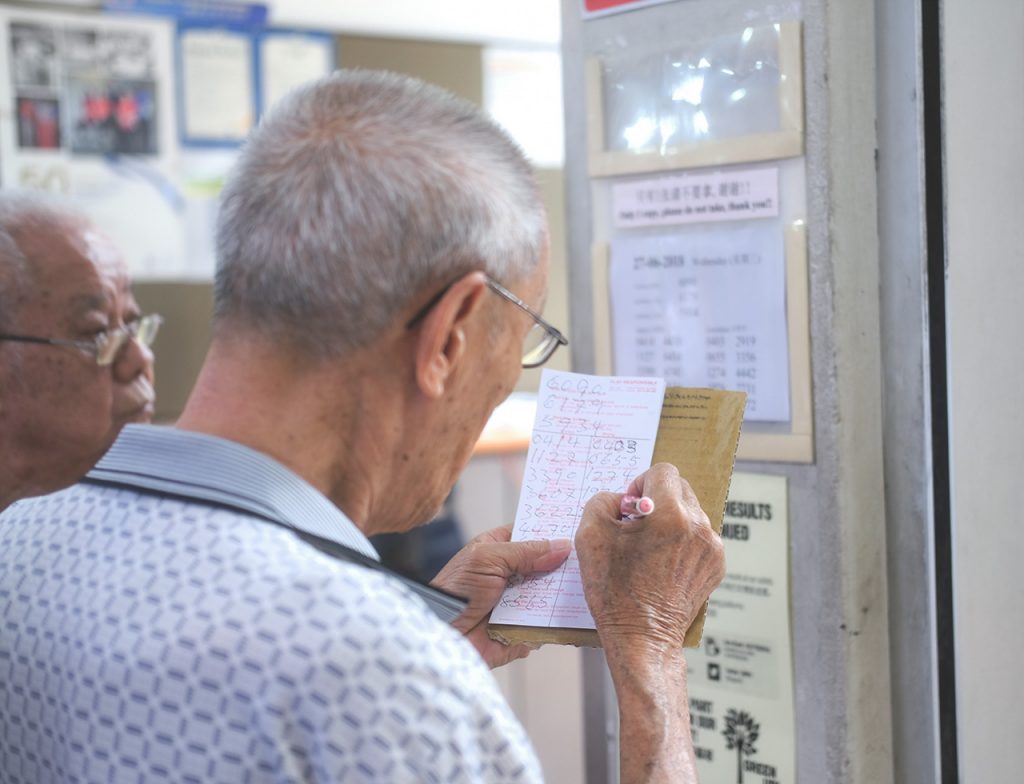 According to professor
Robert Williams
who specialises in gambling studies at the University of Lethbridge in Alberta, Canada, there are three main reasons why people enter the lottery.
First, they are swayed by the "near-miss" effect when they get half of the winning numbers right. Second, the human brain still cannot make sense of extremely low probabilities. Third, gamblers tend to care about the winners more than the losers, in a phenomenon known as "availability bias".
That's why Singaporeans also tend to be fixated on "lucky" outlets when in actual fact, the odds are just the same across the island. Tong Aik Huat in Hougang is popular with taxi drivers who purposefully drive to the HDB block to place their bets, while Ng Teo Guan Self Service at Ubi is crowded with foreign workers from the industrial estates in the area.
The demographic of lottery buyers is also curiously almost the same around the globe. They are typically older folks and people from low-SES backgrounds, and there's a reason for that. A 2008 study by Carnegie Mellon University finds that the poor see lotteries as their best opportunity for improving their financial situations, due to the equal opportunity they have to win as everyone else regardless of financial status.
The lottery is, for the lack of a better word, a "social equaliser".
"The hope of getting out of poverty encourages people to continue to buy tickets, even though their chances of stumbling upon a life-changing windfall are nearly impossibly slim and buying lottery tickets in fact exacerbates the very poverty that purchasers are hoping to escape," the study writes.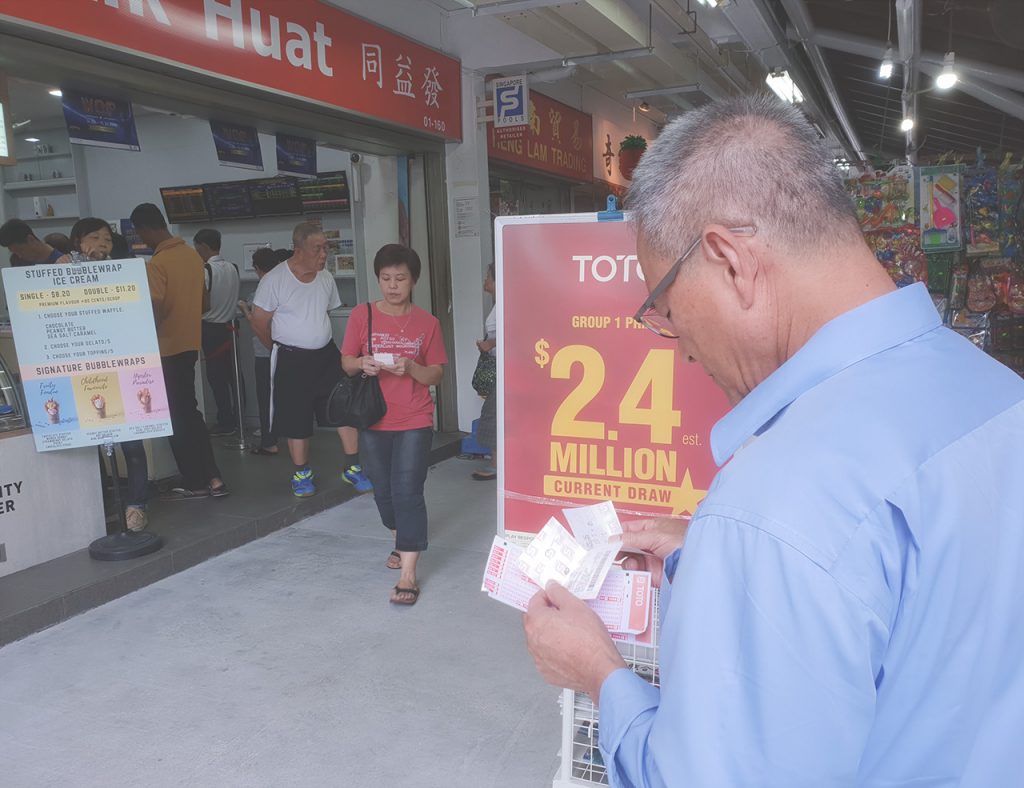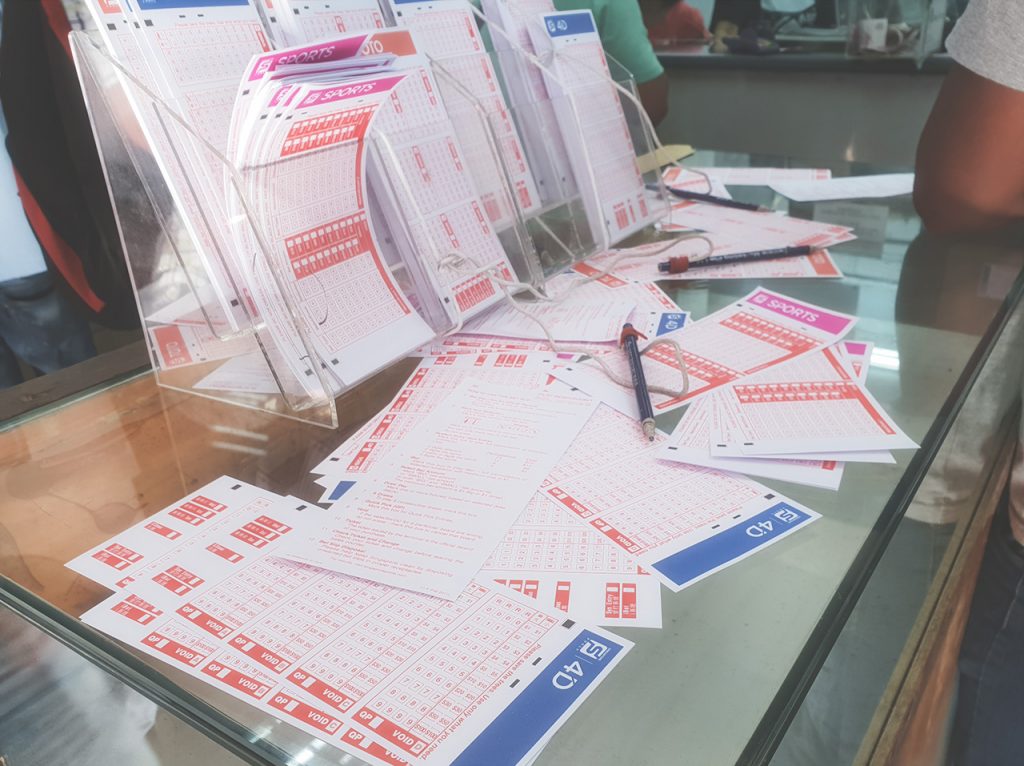 For many elderly in Singapore, buying the lottery is also a reason to get out of the house for a social activity. Outside Tong Aik Huat, a group of old men have gathered at a park shelter for a chit-chat after buying their TOTO tickets. The conversation begins with the shocking upset in the Germany-Korea football match, and then steers to the local front for a deep and heated discussion on the oBike controversy.
One of them, having noticed that I had been loitering outside the Singapore Pools outlet for a while, asks if I had bought my TOTO ticket. I reply that I've never bought one before and don't really believe in my luck.
"Don't need to believe lah, just try only. Win the smallest prize also good ah."
What the heck, I've already made my way to Hougang anyway. So I proceed to the counter and buy two System 7 combinations for $14.
At 8 PM, the results for the $2.4 million draw are out. I take one look at my phone, and crush the pink slip up along with my sliver of hope.